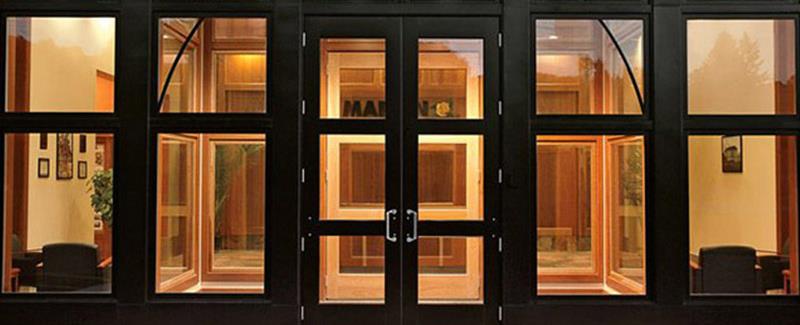 DefenseLite - Protect Your Bottom Line
An open storefront with plenty of windows is an aesthetic many store owners want, but with threats like smash-and-grabs on the rise, it's important to protect your products, and your bottom line. DefenseLite provides store owners with an effective and cost-efficient security solution.
---
What is DefenseLite?
While an open storefront is a good way to display products to customers, it's also an easy target for thieves. Instead of choosing between aesthetic and security, you can have both with DefenseLite. DefenseLite products secure a building's most vulnerable area—glass. DefenseLite is 250 times stronger than glass, custom engineered to fit over any interior or exterior window and door opening and is virtually invisible. It is proven effective and is an affordable security solution.
How does DefenseLite work?
DefenseLite is bonded to new or existing window and door frames, effectively protecting the glass underneath. Unlike traditional window films, DefenseLite leaves an open space between the shield and the glass, so in the case of most attacks the shield and the primary glass will not break. In addition to the security benefits, DefenseLite can reduce street noise by up to 40% and improve energy efficiency of existing glass by over 50%.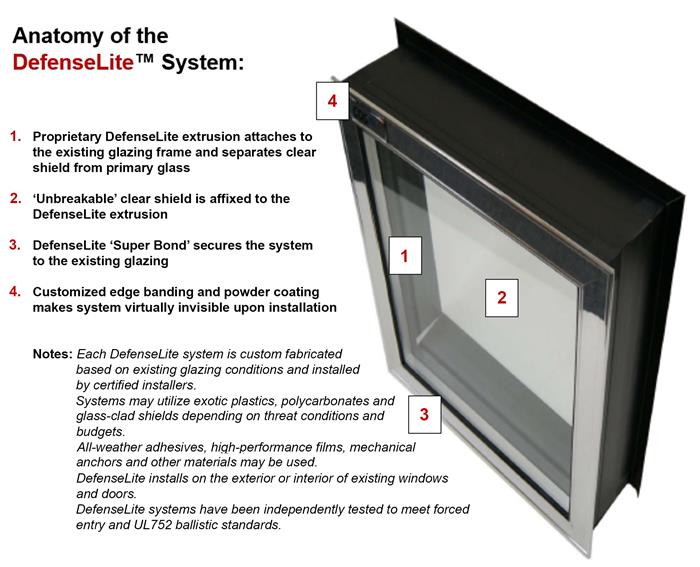 What does DefenseLite protect against?
Unlike security cameras and alarm systems, DefenseLite "keeps the bad guys out." Independent third party testing revealed that DefenseLite passed a Forced Entry Resistance test in which a pipe, hammer, fire extinguisher, and a 2x4 were unable to crack DefenseLite's shield. Thieves and vandals will surely move on to an easier target down the street once they realize they can't break in.
*Depending on individual budget and security demands, ballistic rated models are available.
---
Please contact
sales@cornellstorefronts.com
with any questions