Side Folding Doors and Grilles
Easily and quickly transform a large room into two or more sections for security, privacy or unparalleled sound control with our Accordion Partitions. Secure storefronts and more with our Side Folding Grille options that blend effortlessly into any design.
Side Folding Grille Offerings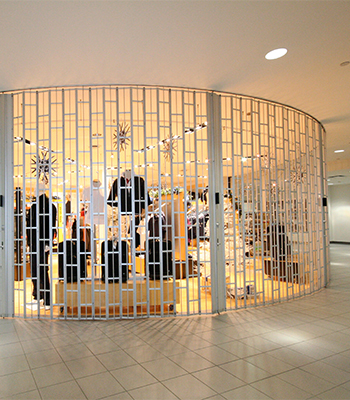 GlideGard™
The heavy duty construction of this grille provides robust security where you need it. Available in two curtain designs, and suitable for curved openings.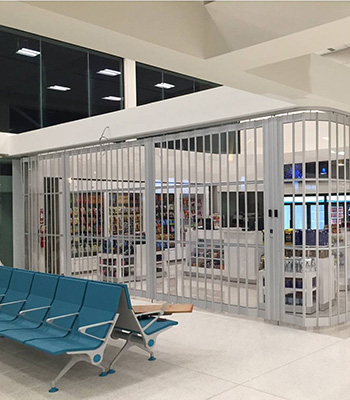 VisionGlide
Our VisionGlide side folding grille combines security with an appealing lightweight design. Allows for ventilation and visibility while also providing access control.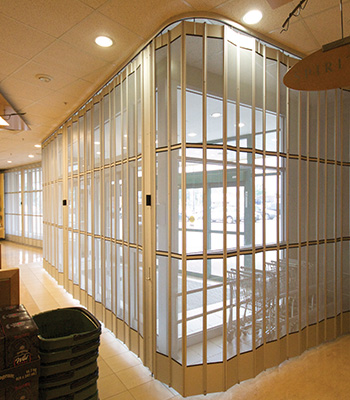 VistaPane
The VistaPane grille's versitile design allows for adequate airflow to maximum security depending on your needs. With 5 curtain patterns, there's sure to be an option for you.
Side Folding Door Offerings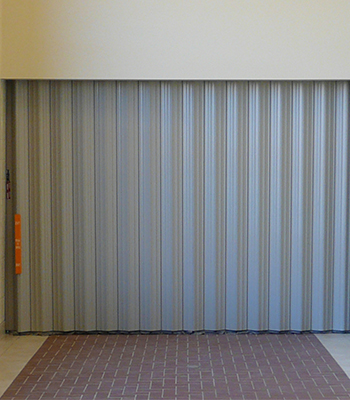 TranZform® Sound
When you need more than a standard room divider, consider our sound reducing partition. With no need for a floor track, you can tuck the door out of sight and out of mind when needed.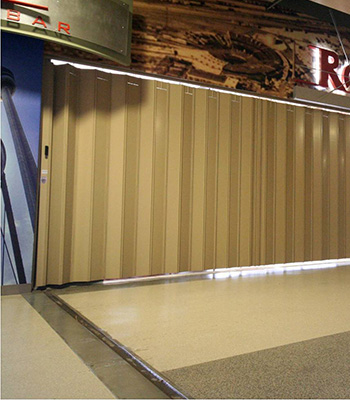 TranZform® Space
With minimal headroom and zero floor space required, our accordion partitions can help you make the most out of your space. When you want the entire room open, these panels can be designed to recess into a side wall pocket.