Rolling Counter Shutters
Commonly utilized in cafeterias, concession stands and ticket booths, Rolling Counter Shutters, also known as Counter Doors, provide accessibility and security in interior and exterior finished wall openings. When they are required by code for fire, fire barrier and smoke barrier walls, choose a fire rated configuration.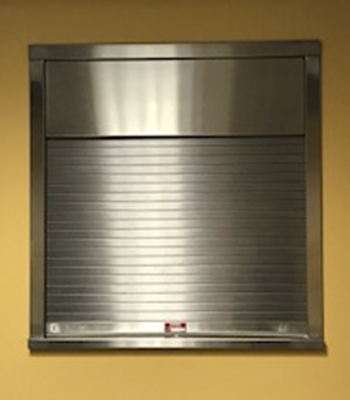 Fire-Rated Counter Shutters
When fires are possible, consider our fire-rated counter shutters for your application. No matter the application, you can count on our fire doors to protect life and products from fire and smoke damage.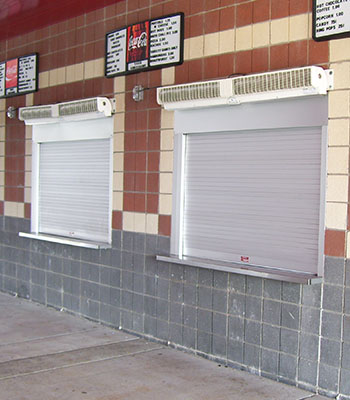 Counter Shutters
Ideal for cafeterias, pharmacies, and ticket booths. Each unit is custom built to fit your opening size, operation and aesthetic preferences.