Vendor Requirements and Expectations
Cornell Storefront Systems would like to thank you for partnering with us to service our commercial accounts. In order for service calls to run smoothly and to meet the high expectations of our Customers, CSS has high expectations of our Vendors. We are asking our vendors to abide by these expectations so that we can continue to service our Customers as they expect.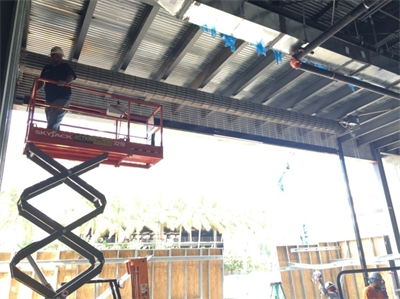 COMMUNICATION
Estimated Time of Arrival – When a call is dispatched, an ETA is established with each vendor. If you are going to miss your ETA, you must notify CSSI immediately of this change. Unless CSSI hears differently, we will expect you to arrive on site within the promised time frame.


Check-in/Check-out – All vendors must check in with the Store Manager upon arrival and again upon departure for each service trip. Each Purchase Order is issued with check-in/check-out instructions (IVR, GPS, etc.). Compliance with the provided instruction is mandatory. Vendors must also call CSSI within 15 minutes of completion to update on the status of the call. (i.e. repairs complete, additional work needed, quote forthcoming)


General – No one likes to be bothered every 5 minutes for status updates. The more you keep us informed (i.e. ETA's, NTE adjustments, completion times, additional work required) the less we will have to bother you for updates. In most cases this should mean one phone call when the job is complete, but if situations warrant as above, you must contact us and keep us informed.
DOCUMENTATION
Sign-offs – Must include the number of technicians on site, the technician's check-in and check-out times, travel time, Manager's signature & printed name approving the repairs on every trip. Failure to do so will jeopardize our ability to invoice our Customer, and thus, jeopardize your ability to invoice CSSI for the service work completed.


Photos – Pictures speak a thousand words! Before and after photos are required for every trip to site and required in order to bill for services.
INVOICES AND BILLING
All invoices & required documents must be received by CSSI within 48 hours of completion of service. All invoices and completed signoffs should to emailed to accounting@cornellstorefronts.com or faxed to 1-800-421-2789. Under no circumstances will an invoice be accepted after 28 days.


List all parts used and their individual cost on the invoice.


CSSI will only pay for travel in one direction during normal business hours. We will not pay for travel after the tech leaves the job site. If the vendor feels that a certain store warrants travel time in both directions, this should be discussed at the time of dispatch.
QUOTES
CSSI must return quotes to our Customers within 48-72 hours of initial service call. For that reason, vendors must return quotes to CSS within 24-36 hours of initial service call to allow for clarification and preparation.


Unless otherwise notified—All jobs should be quoted and billed on a Time and Material basis and include a breakdown of labor, travel and material costs. Photos are required with your completed quote. We can only bill for the time used on site and materials included in the approval.
PURCHASE ORDERS (PO'S)
READ EACH PO IN ITS ENTIRETY EVERY TIME!


NTE: On each PO, an NTE (Not to Exceed) will be listed breaking down labor, parts, trip charges, etc. Vendors must call Cornell prior to going over the NTE for authorization. Because our Customer requirements are very diverse, some repairs may be authorized immediately while others may require written proposals to be submitted.


Requirements: Customer specific requirements will be listed on every PO. Since our customers all have different requirements, it is important to read them on every PO.
Cornell Storefront Systems is available 24/7 through our 800#. A technician can call anytime for approvals, notification of delays, and to update their calls.
If you have any questions, please contact Vendor Relations at 800-882-6773 or VendorRelations@cornellstorefronts.com