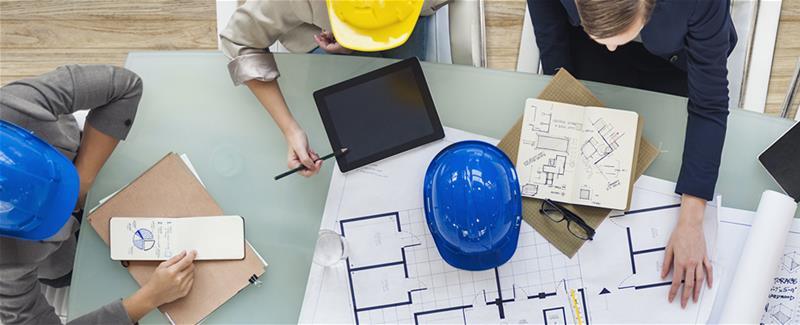 AIA/CES Programs
This is the story of how an architect messed up BIG TIME, and how he could have prevented it!
This architect recently landed an important project with a Big Box Retailer, and began working on a design for the Retailer's new stores. They were planning on building 50 of these stores that year. A GC was chosen, and they began work on the first store. Like most, this project was on a strict budget and time schedule.
The architects design included 6 loading dock receiving doors in the back of the store. This Retailer was adamant on using coiling doors vs. sectional doors due to abuse sectional doors were taking in their other stores. Our architect knew a little about rolling steel doors, so he designed them based on what he thought was correct.
---
Boy Was He Wrong!
The architect added support across the header as he "assumed" coiling doors hung and needed to be supported. If only he did his research, he would have known that rolling steel doors are self-supporting and he wouldn't have added the costly and unnecessary support across the header.
That's Not The Only Mistake He Made...
The retailer requires an opening height of 10' for their loading dock doors to provide the best access to the maximum trailer heights. The architect designed the store with an opening height of exactly 10'0". He was unaware that coiling doors need additional opening height to accommodate the coil. These mistakes caused the project to be over budget and delayed the store opening.
Don't be THAT guy!
Save yourself the aggravation and take one of our FREE AIA-CES Accredited educational courses. If only this architect signed up for our "How to Avoid Common RFIs for Retail Door and Grille Applications" none of this would have happened.
---
Already took it (and loved it)? We have several other courses to keep you from becoming THAT guy! Visit our Accredited Educational Programs page for a complete list of the courses offered.